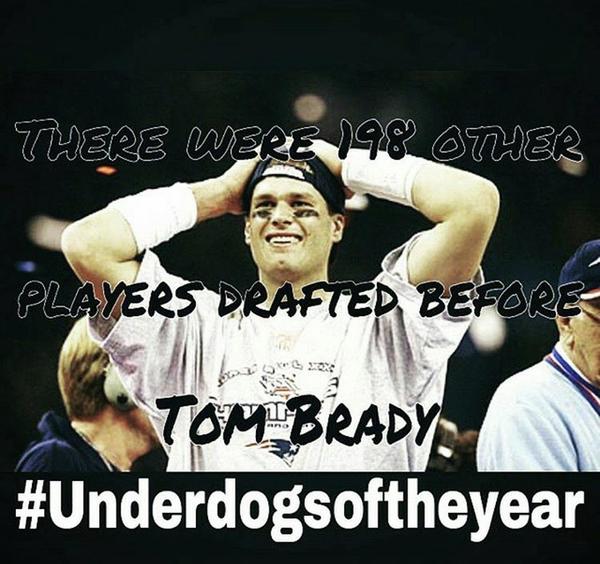 Last night just about everyone on planet earth saw something amazing.
The biggest deficit in Super Bowl history overcome for the first ever overtime Super Bowl and the 5th Super Bowl win for Tom Brady.
Here's what I picked up and this week's Blue Collar Mindset Monday from the GOAT himself:
Being an UNDERDOG is powerful. I spoke last night to my VIP throwers group about how all the hype, the bullshit, all of that STOPS when the cleats hit the dirt. The same is true for those of you is business and in LIFE. Hype means NOTHING – how you operate on a daily basis, your mindset, and your ability to do the little things savagely WELL make all of the difference. – 198 players were drafted BEFORE Tom Brady
Being DOWN and OUT is a mindset. When asked how his team was able to battle back down 25 Tom responded "we were never out." How many times have we as athletes and people looked up at the scoreboard to find ourselves in a deficit and called it a day? Just gave it and quit. Leaders don't quit – leaders are NEVER out of the game. It's not over until it's over. – 25 points is the biggest by FAR (10 points previous) super bowl deficit ever overcome.
Being THE MAN doesn't have to only be about YOU. In this instagram age everyone loves to be the center of the attention and the star of the show. When asked how Tom felt about being the greatest QB of all time and winning his Super Bowl ring his response was simple: "Proud of these guys, my team battled and it was all them tonight." How many of us on the biggest stage in the world could've humbled ourselves and turned the attention outward? That's what being the GOAT is. – Tom is by far the greatest and the only QB to win 4 super bowl MVPs along with 5 rings but he STILL doesn't accept all the credit.
This Week take these three lessons and APPLY them to your life:
Get EXCITED about those doubting you, you are powerful beyond measure
Never feel like your out, you've only just begun
Be humble always and give credit where credit is due.
Get to WORK!
The Blue Collar Strength Coach
CJ Appenzeller