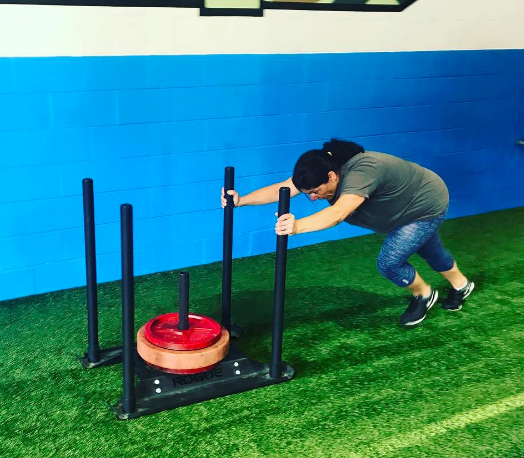 The annual STRONG FOR A CAUSE is now TWO WEEKS OUT!
I Hope you're as pumped as I am to come out and BE STRONG for Brycen and the CTF to help stomp out NF1.
This could be something that you'll never forget.
The day you let go of your fear and took on a challenge, not for YOU, but for someone ELSE who needed your help.
In any event, a lot of people have been asking:
What are the EVENTS for STRONG FOR A CAUSE?
Easy peasy!
First and foremost we'll feature three divisions for the contest:
Men's Open
Women's Open
And
HS Athlete Division
Event #1: Rising Bar Deadlift
Trap Bar for HS
Straight bar for mens and womens open divisions
Event #2: Vertical Jump
Event #3: Max Chin-Ups
You pick the grip but no swinging Crossfit stuff
Event #4: Prowler Push For Time:
225 Pounds For HS
180 Pounds For Women's Open
315 Pounds for Men's Open
Feel like you want to compete but can't do one of the events?
No problem – you can choose to sit out any event your not comfortable with – remember this is for a CAUSE – winning would be great BUT by getting to the door and putting in YOUR BEST EFFORT you are becoming STRONG FOR A CAUSE.
See you on the 30th!!!
The Blue Collar Strength Coach
CJ Appenzeller